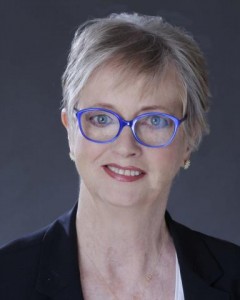 Since I have closed the practice in Jamaica and Bayside I wanted to let you know that I am still thinking about you and am wondering how you are doing?
Periodically I will be adding to this page so suggest that you revisit in the future.
Books I suggest that you read are:
My Mother Myself – Nancy Friday
The Dance of Anger – Harrier Lerner, Ph.D.
The Disease to Please – Harriet B. Braiker, Ph.D.
Introvert Power – Laurie Helgoe
Conquer Shame and Codependency – Darlene Lancer
Yoga Rx – Larry Payne, Richard P. Usatine
The War of Art – Steven Pressfield
Steal Like an Artist – Austin Kleon
The Art of Thinking Clearly – Rolf Dobelli
Ask Deepak About Love and Relationships – Deepak Chopra
The Art of Happiness – His Holiness the Dalai Lama & Howard C. Cutler, MD
The Art of Happiness at Work – His Holiness the Dalai Lama & Howard C. Cutler, MD
How To See Yourself As You Really Are – His Holiness the Dalai Lama & Jeffrey Hopkins, Ph.D.
Boundaries and Relationships – Charles Whitfield
Getting the Love You Want – Harville Hendrix
Super Brain: Unleashing the Explosive Power of Your Mind to Maximize
Health, Happiness and Spiritual Well-Being – Rudolph E. Tanzi, Ph.D., Deepak Chopra, MD
The Elusive Orgasm – Vivienne Cass
Things Are Gonna Get Ugly – Hillary Homzie (Teen Book)
Not Fit For A Dog!: The Truth About Manufactured Dog and Cat Food – Michael W. Fox, Elizabeth Hodgkins, Marion E. Smart
If that is not enough I have some links for you:
Alanon –   http://www.nycalanon.org/meetings.html
Alcoholics Anonymous New York Intergroup –  http://www.nyintergroup.org/
Emotions Anonymous –  http://emotionsanonymous.org/
Workshop with Harville Hendrix –  https://kripalu.org/presenters-programs/presenters/harville-hendrix
Pairs Foundation –  http://www.pairs.com/
Wellness facility for a weekend or vacation –  https://www.eomega.org/
That's it for now.  I hope to add links to articles that may be of interest to you.  I just didn't want to leave without giving you some resources.  I am always here.